If you're looking to add life to your logos or turning boring blocks of text into eye-catching posts, animation gets it done. Adobe After Effects is a software program specializing in animation video development and helps businesses get into the visual effects (VFX) game.
Adobe After Effects allows graphic designers to add motion or other dynamic visual effects to video clips or static images. As motion becomes more prevalent, basic animation knowledge is more than just a nice-to-have for designers.
What is Adobe After Effects Used For?
Adobe After Effects is widely used in the video production community due to its versatility and wide range of features that make it easier than ever to create stunning visuals. Let's take a closer look at what makes this tool so popular and why you should use it. Watch the video below to see samples of how we used motion graphics to enhance a message on YouTube and end with an animated logo for emphasis. 
What is the current state of Adobe After Effects?
Adobe After Effects is one of the most popular and widely used video editing programs. As of 2022, it is now up to version 23.1, which brings many new features for users to enjoy. These include new effects such as Color Balance and Match Grain, allowing you to quickly adjust color tones or match footage from different sources without manually tweaking settings. 
There's also the new Content-Aware Fill feature that makes it easier to remove unwanted objects from your footage without creating unnatural transitions or artifacts. Several performance improvements make working with large projects faster and smoother than ever.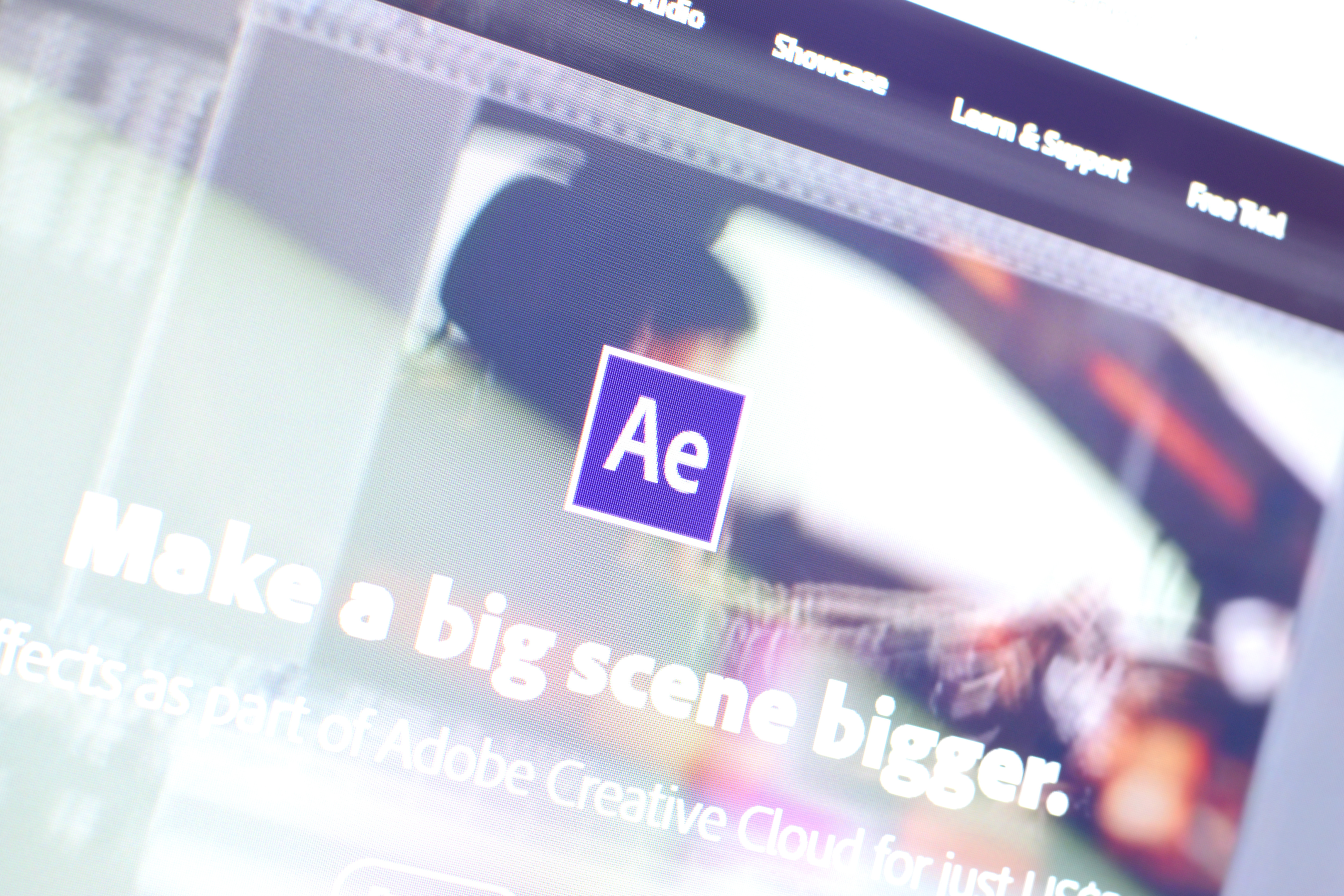 Adobe After Effects also offers various tools geared explicitly toward motion graphics professionals. Motion trackers track objects in 3D space, while shape layers give users more control over vector-based shapes than ever before. 
There's also a wide range of effects available that you can apply directly to elements within your composition, allowing you to add depth, texture, lighting effects, and much more with just a few clicks. Finally, the new Essential Graphics panel gives users even more control over the visuals they create with customizable templates for titles, lower thirds, and more. 
Beyond its impressive feature set, Adobe After Effects integrates seamlessly with other Creative Cloud apps like Photoshop and Premiere Pro, making it easy for users to transfer files between programs without hassle.
This software allows you to use content created inside one program without reloading or exporting files whenever you want to switch applications—a major plus for anyone working on complex advanced projects across multiple programs.   
The Pros and Cons of Learning Adobe After Effects 
Adobe After Effects is an indispensable tool in the modern-day graphic design and videography scene, but it can be a tricky program to learn. Is it worth the effort? Let's break down the pros and cons. 
Pros of Learning Adobe After Effects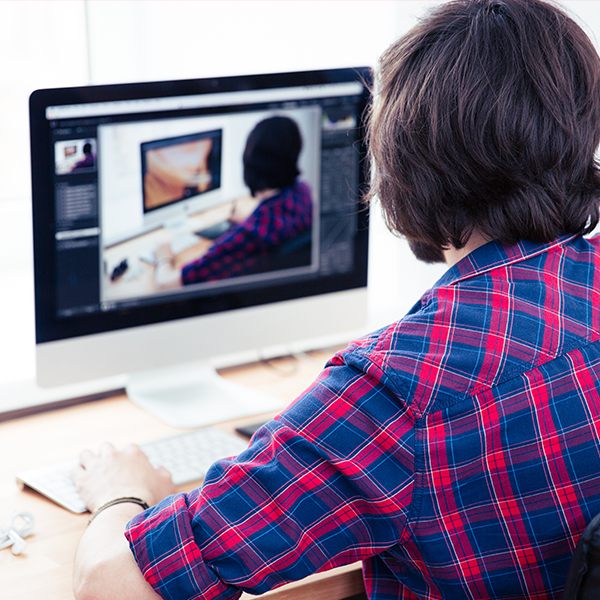 Let's start with the positives.
If you have experience in graphic design or videography, you know that a wide range of tools is essential. With After Effects, you can access motion tracking, color correction, keying, and more. 
Once you get the hang of the interface and tools, you'll have a vast arsenal for creating stunning visuals. If you're already familiar with Adobe products, some After Effects features and commands will feel familiar to those you've used in programs like Premiere Pro.
Another benefit to learning Adobe After Effects is that editing is much faster and simpler. Instead of manually adjusting each element separately with keyframing or rotoscoping, you can use presets to quickly apply effects to large portions or even entire scenes at once. 
It can make tedious tasks like color grading more manageable and streamline your workflow—especially helpful if you're working on tight deadlines.  
Cons of Learning Adobe After Effects 
The biggest downside to learning Adobe After Effects is its steep learning curve. Even experienced designers may get frustrated navigating all the intricacies required to master this powerful software.
While there's an initial period where things may be confusing or difficult—like anything else—once you become familiar with the program, it becomes much easier. And since it's frequently updated, the sooner you start learning, the better.       
How Much Does Adobe After Effects cost now?
You can enjoy up-to-date Adobe software and access to tutorials, support, and guidebooks when you subscribe annually to Adobe CC After Effects. Pay a monthly subscription service fee for the bundle of Premiere and AfterEffects, or take advantage of an annual discount option at a $20.99 monthly subscription with the first seven days free. 
Joining Creative Cloud as part of your monthly subscription package for one monthly payment, gives you even more flexibility from all available apps in Adobe's portfolio.
Where can I buy Adobe After Effects?
Adobe Creative Cloud pricing model offers two subscription plans to access Adobe After Effects with varying prices and features. The most economical option is the Adobe After Effects-only plan, while All Apps provides additional benefits for an increased cost. Additionally, checking out Adobe promotions or student/teacher discounts when purchasing is always wise … you never know what deals could be available.
What Can You Do With Adobe After Effects? 
Adobe After Effects has numerous functions, from creating motion graphics, animated videos for YouTube, motion design, and titles to special effects and compositing work. It also enables graphic designers to animate 2D characters quickly and design 3D assets for your projects. The possibilities are nearly endless when using this program.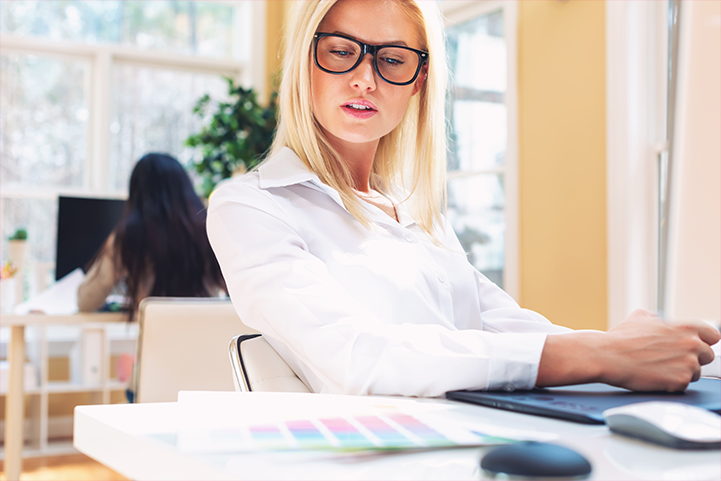 Besides being used for traditional film-making tasks such as masking and rotoscoping nature footage, Adobe After Effects can be used for more advanced visual effects such as snow or rain, adding realistic lighting, or even creating particle systems like smoke or fire. There's no limit to how creative you can be with Adobe After Effects tools! 
In addition to its impressive list of features, another great benefit of using Adobe After Effects is its integration with other Adobe products such as Premiere Pro, Adobe XD, or Photoshop. If you are already familiar with one of those programs, using After Effects will be much easier than starting from scratch. 
Comparing Adobe After Effects to Other Applications/Languages/Fields 
Adobe After Effects is a potent graphic design application that creates visuals for film, television, and web design. While not widely used, it has a range of capabilities that make it popular with graphic designers and video professionals. How does Adobe After Effects compare to other applications, languages, and fields? 
Learning Curve 
For most people, the AE learning curve is steep compared to other programs like Photoshop or Illustrator. It's partly due to the program's vast array of features and tools that can be overwhelming for someone new to the software. 
Once you have become familiar with the interface and workflow of Adobe After Effects, many find that its more sophisticated features are well worth the effort. Numerous online tutorials can help new users learn Adobe After Effects. 
Versatility 
Adobe After Effects' versatility is one of the program's most attractive features. You can use it for various tasks, such as motion graphics design, visual effects creation, animation production, compositing workflows, and more. 
It's an excellent choice for those wanting to explore different aspects of digital media creation without learning multiple programs. It works well with other Adobe Creative Cloud applications, such as Photoshop and Premiere Pro, further increasing its usefulness.                  
Cross-Platform Compatibility 
Adobe After Effects runs on Windows and Mac computers, making it ideal for those who need to work across platforms.
Many artists have found success using programs like Parallels Desktop, which allows them to use Windows-only applications on their Mac computer without investing in a separate PC setup or purchasing additional licenses from Adobe Creative Cloud.
 It opens up even more possibilities when using Adobe After Effects, which has been especially useful in industries such as broadcast television, where cross-platform compatibility is essential.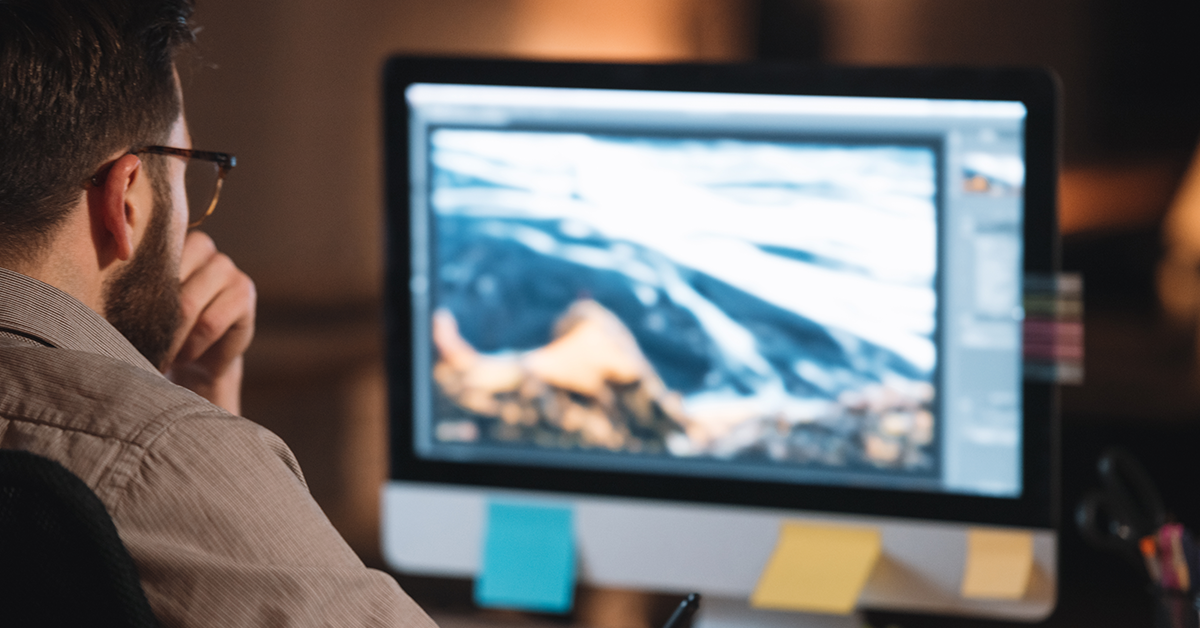 How to Use Adobe After Effects for Beginners 
The most important thing when first learning to use Adobe After Effects is familiarizing yourself with the interface. Take some time to get comfortable with the various windows and panels that make up the interface, such as the Project window, Timeline window, Composition window, and Effect Controls panel. Knowing your way around these windows will help make Adobe After Effects easier. 
Once you have a basic understanding of the interface, start exploring some features. The first step is learning how to import footage into your project. You can accomplish this by dragging and dropping, or using the File > Import menu option. From there, you can begin working with your footage in various ways; whether correction or special effects like blurring or masks, there are plenty of options in Adobe After Effects for manipulating your footage. 
Creating Animations in Adobe After Effects 
One of the most powerful features of Adobe After Effects is its animation capabilities. You can animate almost any layer in a composition; from adding motion blur and easing keyframes to controlling 3D layers and camera movements, there are nearly limitless possibilities when animating layers in Adobe After Effects. 
Once you understand how keyframes work in Adobe After Effects (keyframes allow you to set different points along an animation timeline), it's easy to create a character animator and animated videos quickly and easily. 
Free Alternatives to Adobe After Effects
Animating on a budget? No problem. Some great free options can help you get the job done. Let's look at a few. 
Blender is a free, open-source 3D graphics software suite. This free version includes a comprehensive toolset for creating 3D models, animated videos, and special effects.
Blender requires some technical knowledge and patience to learn how to use its features. It's an excellent choice for people who not only want a free version but also need more advanced features than just the essential editing tools. 
Another alternative is Kdenlive, an open-source video editor with many powerful features, including multi-track audio and video editing capabilities and a built-in library of effects filters and transitions.
Kdenlive's free version also has support for 4k footage, which makes it an ideal choice for those who need high-quality results without spending any money.  
Unlocking the Resources of Adobe After Effects 
Adobe After Effects is a powerful tool for creating stunning visuals, but it can take time to know where to start. Fortunately, plenty of resources are available to help you get the most out of your Adobe After Effects experience. Here are some of the best resources available for Adobe After Effects users.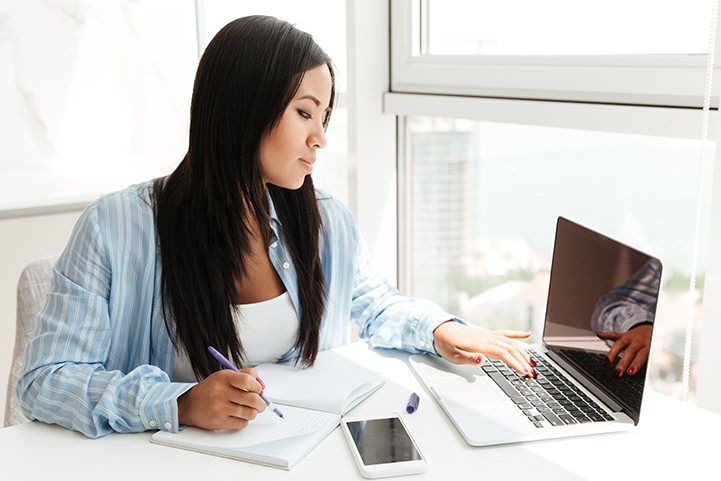 Online Tutorials 
You should check out online tutorials on YouTube channels or Skillshare if you're starting Adobe After Effects. Hundreds of free and paid tutorials are available online, including step-by-step instructions on using different features in Adobe After Effects.
Many tutorials even include sample projects so you can follow along and learn as you go. Plus, these tutorials come in all levels–from beginner to advanced. No matter your skill level, there's something for everyone.
Support Forums 
Another excellent resource for Adobe After Effects users is support forums. On these forums, experienced users can answer questions for beginners or discuss more advanced techniques.
The best part about support forums is that they provide real-time feedback from people who have used the software extensively and understand its nuances. Plus, many forums also have dedicated sections featuring tips, videos, and tricks that can help speed up your workflow or improve the quality of your projects. 
Video Courses 
If you prefer a more structured approach to learning, video courses may be the right choice for you. Video courses are an excellent way to quickly get up to speed with Adobe After Effects because they typically include hours of instructional material covering all aspects of the program.
Most courses are split into multiple topics, so they're easy to follow and don't require a lot of time commitment. Many video courses also offer downloadable exercises to practice what you learn as you go.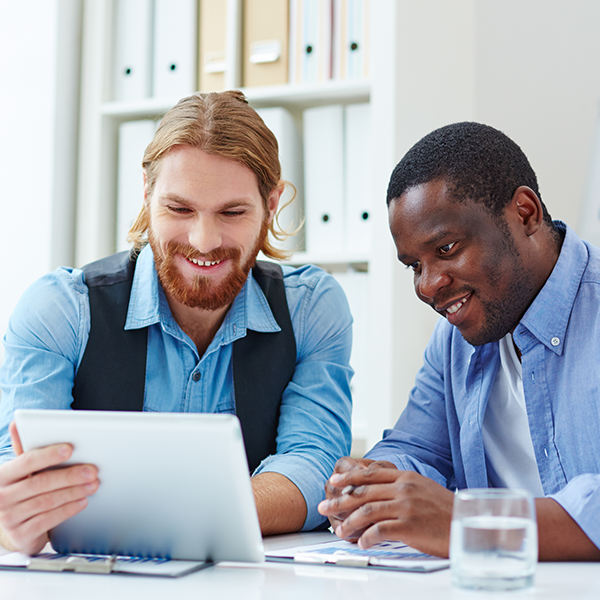 Final Thoughts
Overall, Adobe After Effects is a robust tool that enables businesses to take their visual effects content to a new level. Motion graphics are a powerful way to stand out, and Adobe After Effects makes it happen.
The price point and learning curve mean it won't be for everyone. Fortunately, there are alternatives, as we outlined above. However, if you're already familiar with Adobe software, it shouldn't take too long to get comfortable with Adobe After Effects after some tutorials and practice.
If you're interested in learning about other design programs and principles, sign up for our newsletter, where we share tips and inspiration on design, branding, and more.